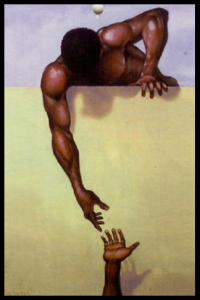 New Vision House of Hope is a 501(c)3 non-profit organization that provides transitional housing, supportive services and health education to people recovering from substance abuse, living with HIV/AIDS, previously incarcerated, Veterans and the community-at-large.
Our vision is to have communities without homelessness, with health equity for all, and to be the premiere advocate for individuals in need of critical supportive services.
It is our hope that through independent living situations and continued use of a 12-step or spiritual program, residents will be successful!
New Vision House of Hope offers a variety of programs and services tailored to our clients' specific needs. These programs and services include:
Supportive and Independent Living
Money Management
Relationship Management
Employment Specialist Services
Mini Psychological Assessment
Support Group Meetings
HIV/AIDS/AIDs Education and Counseling
Men and Women Rap Sessions
Relapse Prevention Groups

We also provide referrals for:

Psychiatric Rehabilitation Program (PRP) Referrals
House of David Fatherhood Program
Smoking Cessation
We provide our clients with housing, health service assistance, life and job skills training, spiritual education, group and peer counseling, and a therapeutic environment.
We also work with all public and private agencies, charitable organizations, other supportive housing programs, churches, and individuals that support our goals and ambitions.